Country representatives are responsible for promoting the EAPL-S in country specific universities and social media. Country representatives are also expected to be a resource for students looking to pursue careers in psychology and law within their allocated country, providing advice and material for prospective EAPL-S members.
Do you want to know how to pursue a degree in forensic and legal psychology?
Our amazing team of local representatives is here to guide you and answer all questions!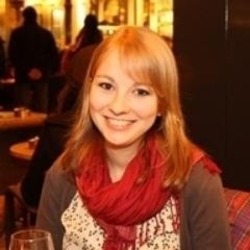 Sarah Wefers
United Kingdom
Sarah has completed her BSc in Psychology (2009-2012) and her MSc in Forensic Psychology (2012-2014) at Maastricht University in the Netherlands. She has worked with a wide range of offenders, ranging from (potential) child sex offenders in the community in Germany to high-secure forensic patients in the UK. Her research interests focus on child sexual abuse/ exploitation, online sex offending, sexual deviance, and prevention of sexual abuse. She is currently a PhD student at Sheffield Hallam University (UK), conducting research in the area of child sexual offending. In her free time, Sarah enjoys reading, Yoga, and calligraphy.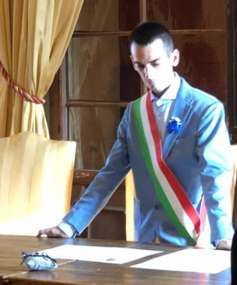 Nicola Palena
Italy
Nicola received a MSc in Applied Cognitive Psychology from the University of Bologna, and a BPS accredited MSc in Investigative Psychology from the University of Huddersfield. He is currently in the third year of his PhD research. His main interest areas are investigative interviewing and deception detection.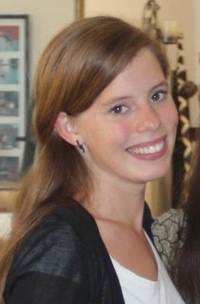 Eva Scherlippens
Belgium
Eva is 23 years old and she is pursuing a Master degree in theoretical and experimental psychology at Ghent University. As an Erasmus student, she is currently doing a research internship at the University of Amsterdam. She has been working on projects focused on false confessions and deception detection.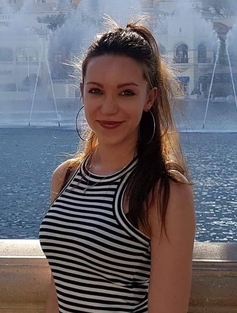 Martyna Bendlin
Australia
After completing her Bachelor in Psychology (Hons) at Curtin University in Western Australia, Martyna completed a Graduate Certificate of Criminology and Criminal Justice and then began a PhD in 2015. Her research explores various factors associated with high risk domestic violence, as well as fixated threat, and evidence based policing strategies.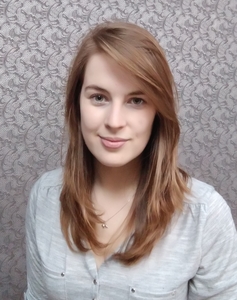 Enide Maegherman
The Netherlands
After completing her Psychology degree at Royal Holloway, University of London, Enide Maegherman moved to Maastricht to complete the Psychology and Law master. Her interest in legal psychology only increased, so she decided to do the master in Forensics, Criminology, and Law the following year. During both of these programs, she narrowed down her main interest to legal decision-making, and specifically to reasoning about evidence. That subsequently became the topic of her PhD research. She is currently in the second year of her PhD, funded by the House of Legal Psychology.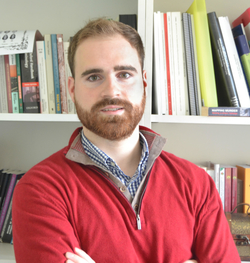 Alexander Trinidad
Spain
Alexander has a Bachelor degree in Psychology from the University of the Basque Country UPV/EHU. He has specialized in Legal and Forensic Psychology with a Master's degree at the University of Santiago de Compostela. Nowadays, he is completing his PhD on the analysis of youth antisocial behavior, specifically situational and contextual factors surrounding juvenile delinquency. He is assistant editor of the international E-journal of Criminal Sciences and member of the Spanish Society of Criminology Research (SEIC).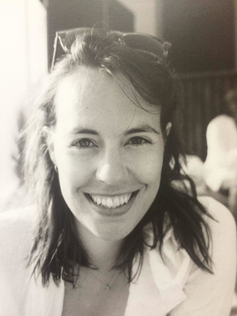 Elsa Gewehr
Germany
Elsa Gewehr is a research associate and PhD-candidate in Berlin/Flensburg and studies methods for child sexual abuse Interviews. In more practical terms, Elsa also works on the assessment of witnesses' statement validity for court cases. Her scientific work deals with questions of bias in child sexual abuse interviews, the development of interview-techniques and effective ways of training laypeople, especially teachers, for informal conversations with children when suspecting sexual abuse. Elsa's PhD thesis deals with attitudes towards handling suspicions of child sexual abuse. She also looks at how widespread false beliefs may influence the way people conduct conversations with children about such suspicions. Another research interest of mine is the interviewing of suspects by the police and differential effects of interview techniques for guilty and innocent suspects.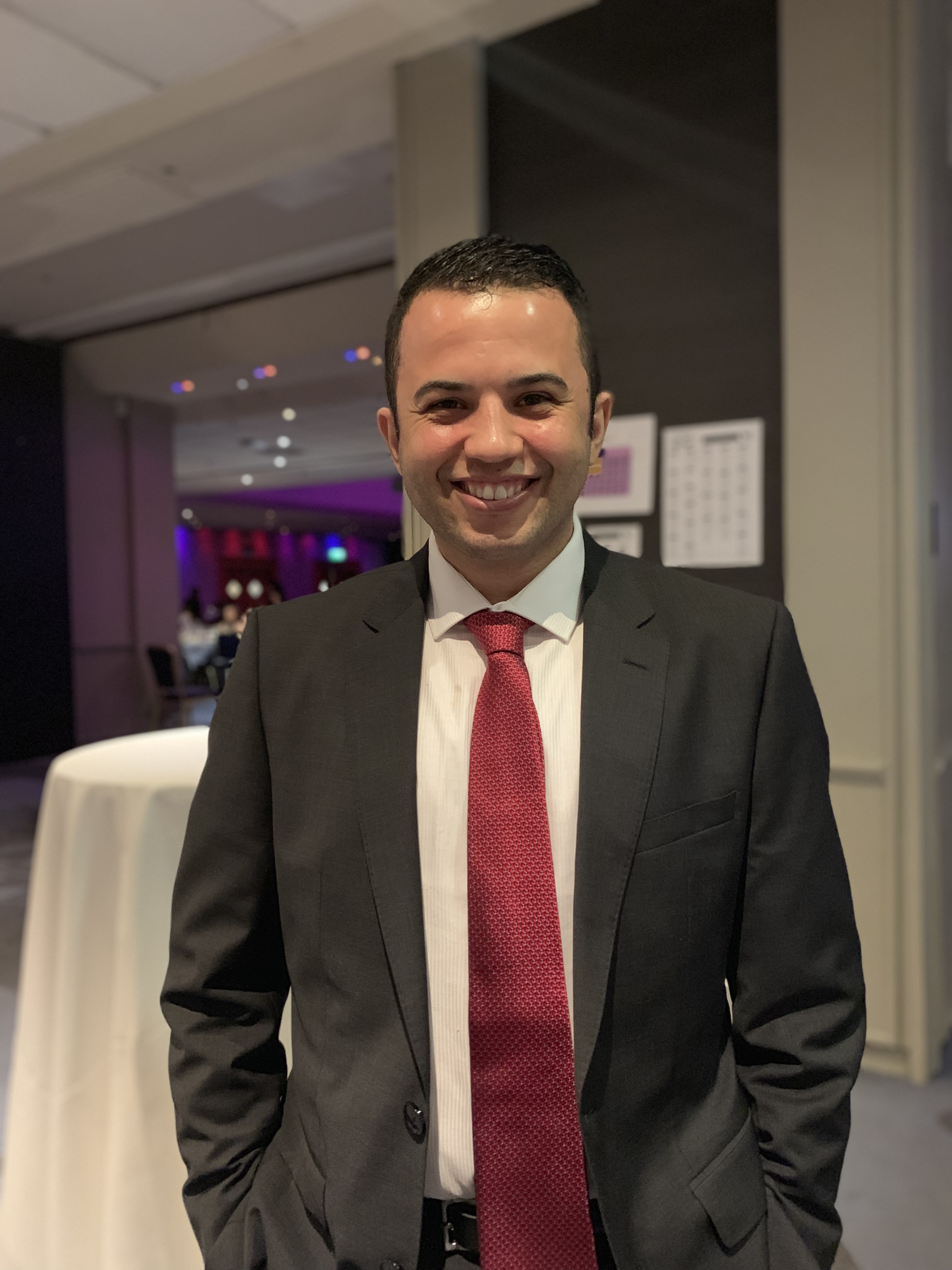 Josimar Mendes
Brazil
Josimar de Alcântara Mendes is a doctoral researcher at the University of Sussex. Has been working in the 'Family & Divorce' field for the last ten years in Brazil. Since his undergraduate studies, he has been working with and studying families going through divorce and custody disputes. He also was a lecturer and systemic couples and family therapist in Brazil before coming to the UK. The focus of his career path and publications has been 'divorce and family development', 'divorce and family crisis', 'divorce and custody dispute' and 'legal actors' practice in custody cases'. Currently, his doctoral research is aimed to explore 'the best interests of the child' with regard to how this is understood, evaluated and applied in custody disputes after divorce amongst Brazil and England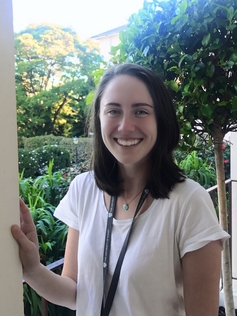 Hayley Cullen
Australia
Hayley Cullen is currently completing her PhD in forensic psychology under the supervision of Dr. Helen Paterson and Dr. Celine van Golde at the University of  Sydney. Her research explores inattentional blindness in the legal system. Specifically, the factors that influence inattentional blindness and memory in eyewitness and police officers, and juror perceptions of inattentional blindness during criminal trials. She also works as a research assistant in the forensic psychology lab.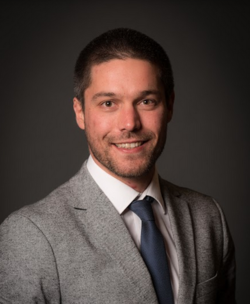 Francisco Valente Gonçalves
Portugal
Francisco Valente Gonçalves is a clinical and forensic psychologist specialised in personality assessment and deception detection. Francisco worked in different contexts such as social risk areas, forensic institutes and prisons. In 2014 he was awarded a Marie Curie Early Stage Researcher scholarship to carry his PhD at the University of Leicester where he focused the cognitive biases within criminal investigations. He has more than 50 academic publications in conferences and journal papers and more than 10 academic and entrepreneurship prizes (with a total of +€190.000) such as the Social Impact Award of the MSCA awarded by the European Commission in Vienna. Francisco works in Portugal where he also enjoys his leisure time with beach sports and cooking.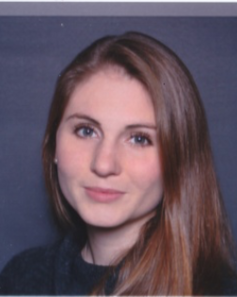 Ann-Kathrin Kramer
The Netherlands
Ann-Kathrin is 22 years old and completed her Psychology bachelor degree at Maastricht University. Over the course of the bachelor, her interest for the research field of legal psychology was sparked, so that she is currently enrolled in the "Legal Psychology" master track, also at Maastricht University. We study, for example, the reliability of eyewitness memory, the effectiveness of different interviewing and interrogation methods, what role neuropsychology plays in the courtroom, and how humans, with a special focus on experts (e.g. lawyers), can be biased in their decision-making. Besides studying, she likes to try different kinds of food, both making it herself and going out for dinner, meet friends for a coffee, and have movie nights.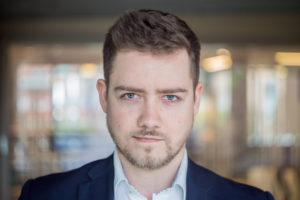 Frédéric Tomas
France
Frédéric Tomas is has a Masters in Linguistics from the Université Libre de Bruxelles (Belgium), and is currently finishing a PhD in Psychology at the Université de Paris 8 (France). His main research topic is computational verbal deception detection. Frédéric has collaborated with police forces in France and in Switzerland, training on this topic. He also shares interest in other forensic topics, such as false rape allegations, sectarian language, and eyewitness memory.
Sweden
Mikaela Magnusson received her master's degree in psychology during 2016 while working throughout her studies as an assistant in the Research unit for Criminal, Legal and Investigative Psychology (CLIP). Since then, Mikaela has remained a part of the CLIP group and she is currently attending the PhD program at the University of Gothenburg, Sweden. Her PhD project is funded by the Swedish Crime Victim Authority and focuses on forensic interviewing with preschool-aged children. Mikaela is also involved in a number of other projects on investigative interviewing and legal decision-making. She regularly gives lectures to practitioners working with child witnesses, including police officers, prosecutors, psychologists, and social welfare workers.