And the research grant winner 2018 is…
We are pleased to announce that the winner of the small research grant is Alejandra De La Fuente Vilar for her research titled "Singing Like a Bird: What Works in Interviews with Uncooperative Witnesses?". She will receive €500 to conduct her research and we look forward to hearing about the results at the 2019 EAPL conference!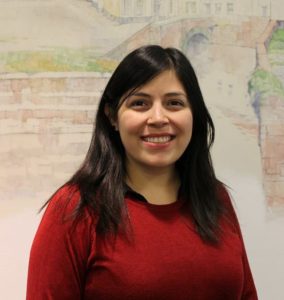 Short summary of her research:
"Some witnesses during a criminal investigation refuse to become involved and to cooperate with the police. Practitioners find challenging to overcome lack of witness cooperation, and it can be detrimental for information gathering. In the interview room, witnesses who are uncooperative are ultimately unwilling to provide valid information that can aid the case. While previous research has informed best practice guidelines to interview witnesses, the efficacy of these guidelines and their application are highly dependent on the level of cooperation from the interviewee. In fact, different interviewing approaches propose strategies to overcome resistance, gain cooperation, and obtain the most accurate, complete and reliable accounts. However, there is no empirical evidence regarding their effectiveness when interviewing initially uncooperative witnesses. Therefore, we propose to examine the extent to which accusatorial and information gathering interviewing strategies decrease witness reluctance and promote disclosure of valid information. Findings from our research will have implications for interviewing practice, practitioners in the legal system, as well as for future research on witness cooperation."
This project is embedded in Alejandra's PhD research examining investigative interviews with uncooperative witnesses. She is a PhD student financed by the House of Legal Psychology, working in Maastricht University and Gothenburg University. Her supervisory team consists of Prof. Peter van Koppen, Dr. Robert Horselenberg, Prof. Leif Strömwall, and Dr. Sara Landström.