The EAPL-S is delighted to be able to offer a student travel grant this year to cover the registration fee of the conference (including attendance to the conference, conference bag with materials, coffees and lunch all the conference days, and the conference dinner).
The recipient of the 2019 Travel grant is Christina Winters. Congratulations!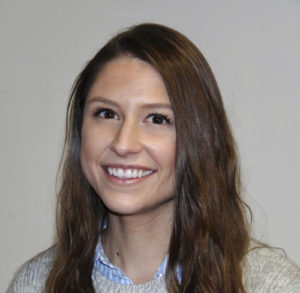 Christina completed her BA in Psychology and Sociology at Clemson University (2006-2009). She completed an Intelligence Analysis graduate certificate with the University of Maryland (2010) and her MSc in Forensic Psychology (2012-2014) at Maastricht University. She has formerly worked on behalf of international organisations which combat illegal trafficking of arms and humans, and as an offender treatment provider in US government facilities. Christina has maintained an interest in deception and malingering, the Dark Triad, and sex offender management and policy. She is currently a PhD student at Lancaster University (UK), conducting research on information elicitation in investigative interviews. Christina is funded by the Centre for Research and Evidence on Security Threats (CREST). Her thesis focuses on contextual influences of self-disclosure during pre-employment security vetting interviews. In her free time, she plays dodgeball and performs comedy.